CHECK US OUT!


Our friendly staff will be glad to answer your questions!


EUSED

Email: SALES@EUSED.CA
Phone: 416-534-2222
Store Address:
Our store is located in 2018 Eglinton Ave W, Toronto, ON, M6E 2K3. Three block West Dufferen and Eglinton, and half block West No Fill Supermarket.
Street Parking:
Public Paid parking available in front store from 9:00 AM to 4:00 PM, (No Parking during 4:00 to 6:00) after 6:00PM is free parking. All side street have 1 hour free parking.
Public Transportation:
Our store is located in front Eglinton Ave W bus stop both West and East direction. It is about 5 minutes bus ride from Eglinton Ave W Subway Station.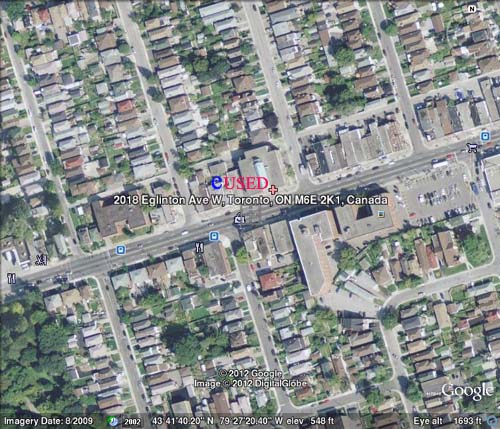 Business Hours
Mon-Fri 11-6, Sat 12-5


416-534-2222

Click Pricelist
for current inventory

EUsed monthly Promotion Flyer

Order new Acer notebook

Sign Up for DSL High Internet 5MB $29.99

416-534-2222 Sales@EUsed.ca

Our price so good no need to think twice